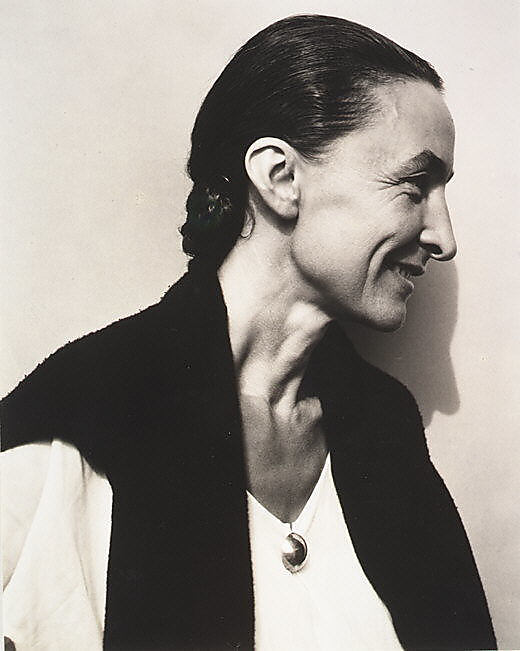 Alfred Stieglitz, 'Georgia O'Keeffe', 1932. Gelatin silver print. 23.5 x 18.8 cm. Gift of Georgia O'Keeffe, through the generosity of The Georgia O'Keeffe Foundation and Jennifer and Joseph Duke, 1997 to The Metropolitan Museum of Art, New York City, New York, United States
An art historian by trade, I can't help but get lost sometimes in gorgeous art. This week one of my classes covered the paintings of Georgia O'Keeffe. One of the greats, O'Keeffe has had a long and varied career. She grew up in Wisconsin, taught in Texas, explored her career in New York, and eventually settled in New Mexico. Her work is a style that is uniquely American and absolutely fantastic. She really broke through in a male-dominated field, establishing a style all her own and establishing a career far outlasting her contemporaries. Each piece of work embodies "place," making her work not just a passive record of the world around her but an active portrayal of what it means to be, what it feels like to see.
For more information, I highly recommend a browse of The Georgia O'Keeffe Museum's
website
.
...